Franklin Clinton in GTA 5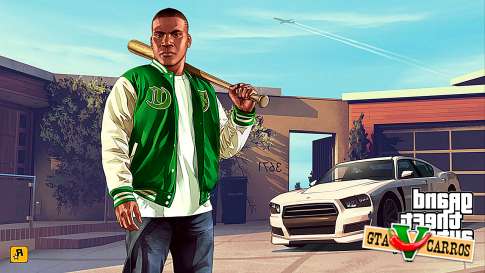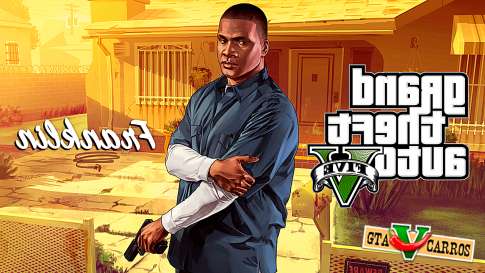 Now I want to tell you about Franklin Clinton. He is 25 year old character of the GTA 5 game, who was born in America. He is not married at the moment. Like nearly each character in the game he also had such nicknames as Frank, Frankie, F, FC, F Dog. On the plot of the game he was born in south Los-Santos in a poor family in 1988. He had never seen his father. When Franklin was a child his mother hooked on cocaine. During his childhood Franklin has often heard stories about how did his father beat his own wife and that lead to her drug addiction. When Franklin was a little boy, his mother died of an overdose. After that he had moved to his grandparents, where he had met Tonya Wiggins, who was his former classmate and JB Bradshaw. Despite the fact that his granny indulged Franklin, he decided to go to the criminal. At first they together with his friend Bradshaw were selling cigarettes and one day his grandfather caught them. There were 3 main characters in the game and Franklin was one of them. Because of this Franklin had some features. For example, he was able to make time slower while driving a car. This feature allows cars to be more manageable. It should be noted that Franklin is one of the quietest and balanced character of 3 main characters in the game. You can't say the same thing about Trevor and Michael. Michael and Trevor are his friends.
If we will speak about his appearance, we will see that he is a stylish and sporty person. We can see that almost always he is wearing white and blue t-shirt, dark blue jeans and yellow boots.
The last part of my speech would be about Shawn Fonteno- person, who voiced Franklin Clinton in the GTA 5 game. Like Franklin he also had such nicknames as Solo or OG Solo. Shawn Fonteno is a cousin of Young Maylay, who voiced Karl Johnson in the GTA: San Andreas. Shawn Fonteno has also been taking part in voicing the gang from Groove street.
And now I want to write a few words about Shawn's life. He was born in south part of Los-Angeles, where he had graduated from «Lokk» school. Little bit later he had joined the gang, where he had been taking part in skirmishes. Shawn Fonteno took part in «Third time off» and «The washing» films.